The great echo of the days of truffles and Grana Padano at Expo Dubai has not died out
Truffle and Grana Padano are two precious things that have been narrated in the great restaurants of the United Arab Emirates.
Expo Dubai showed two supply chains that are emblematic of agri-food sustainability, such as truffles and Grana Padano PDO, both of which were the protagonists of the ' Truffle Ambassador – Authentic Italian Emotion ' event, organized by Urbani Tartufi, Latteria San Pietro, Crea and Truffle Academy in the World .

The truffle that is born in the uncontaminated forest and the Grana Padano which follows a very strict disciplinary from the feeding of the cows to the maturing, passing through the milking, the breeding, the pastures and the transformation of the milk. Two supply chains that enhance the territorial context in which they are located and that sublimate at the table with the creation of the dish of Italian perfection that honors both foods.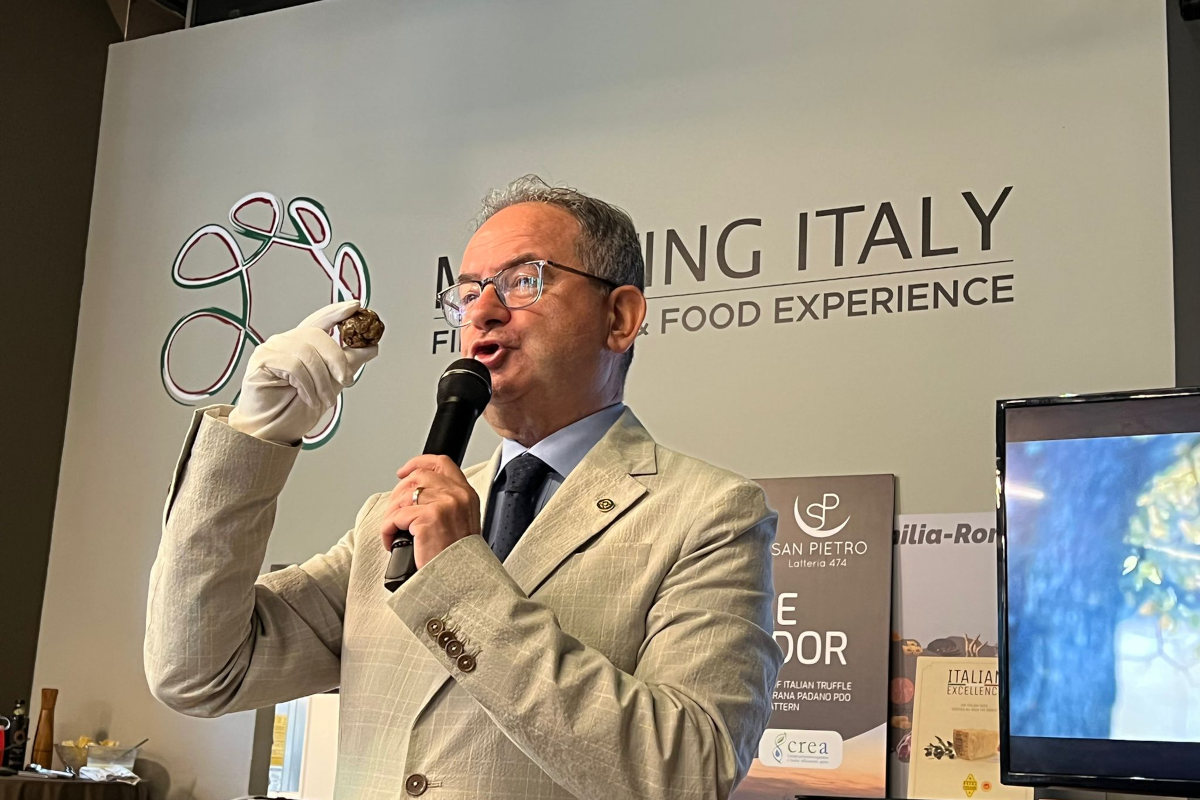 There are many restaurateurs who have been able to enjoy the great charm of the Italian truffle and the Grana Padano of the stable meadows selected for hay. In a context of show cooking, also in Dubai, the dish of Italian perfection was presented with the combination of the two superstars in the kitchen.

The Academic recognition to three Chef Ambassadors of the Italian Truffle who have distinguished themselves in recent years in bringing made in Italy cuisine to the world is of great impact: Alessandro Miceli from Ristorante Bella, Giuseppe Pezzella from Ristorante Cinque, Francesco Cavazzina from Ristorante Ritz-Carlton. .