The First Junior Truffle Ambassador of Italy is elected in Polignano a Mare
It is very close to the beginning of the first competition that elects the Junior Truffle Ambassador, which will be held in Polignano a Mare, Bari. On November 26, ten schools from all over Puglia will compete for the first edition of the competition
From a literary inspiration of the duo Giuseppe Cristini, creator of events and artistic director of the Competition, and of the honorable Giuseppe L'Abbate, former undersecretary of Mipaaf and Polignanese doc, the first Apulian food and wine competition dedicated to Italian truffles and Apulian fish takes off.
Immediately welcomed by the prestigious Modugno di Polignano hotel institute, in the figure of the school manager Margherita Manghisi; the competition becomes reality.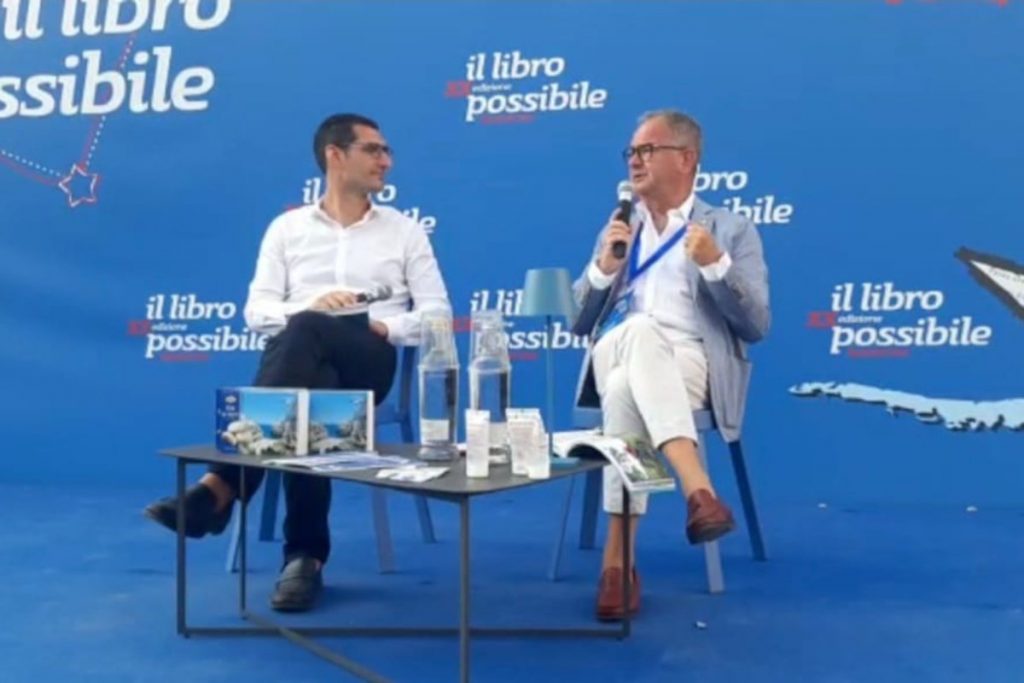 So ready to leave for Polignano a Mare, for the realization of the Food and Wine Competition: the truffles of Puglia and seafood gastronomy.
The first big show between Apulian hotel establishments takes off.
On 26 November, ten schools from all over the magnificent Puglia will gather with their respective leaders in the kitchen to compete for the scepter of Junior Truffle Ambassador.
A pilot and narrative project involving young chefs starts from the Puglia Region with a view to extending the tourist season.
The truffle that enhances the fish and the fish that embraces the truffle; the best fish of Puglia: from Gargano to Salento, it marries the black truffle uncinatum of Madre Terra Italia, kindly made available by the historic Umbrian company Urbani Tartufi.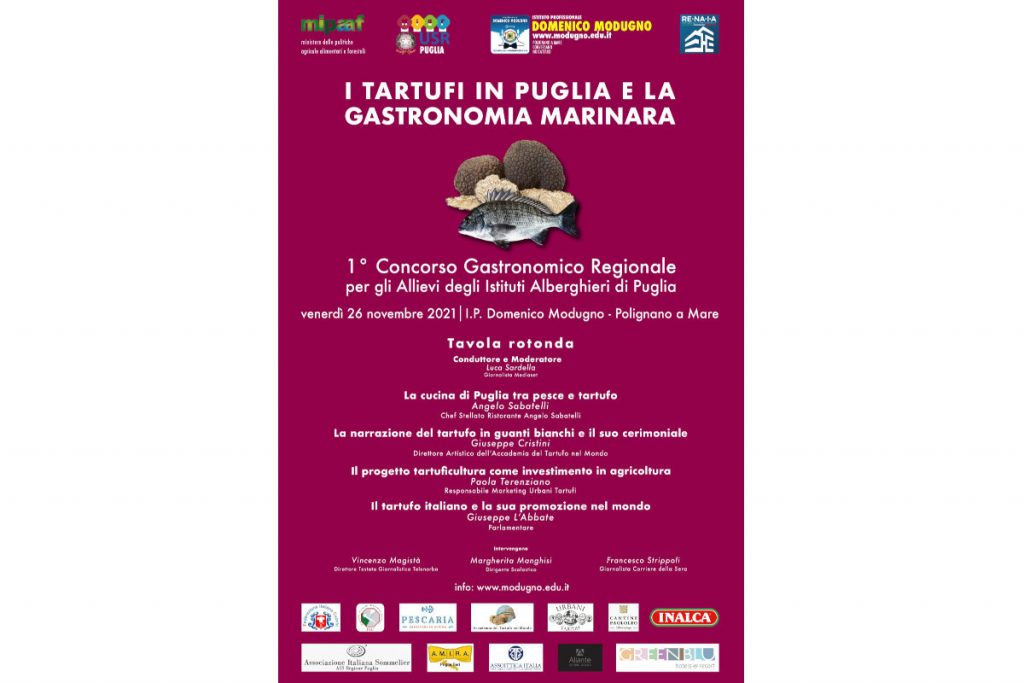 An authoritative technical jury and a prestigious jury of journalists will announce the winning dish. Great importance will also be given to the multifaceted Apulian enology in choosing the best wine to pair with the dish.