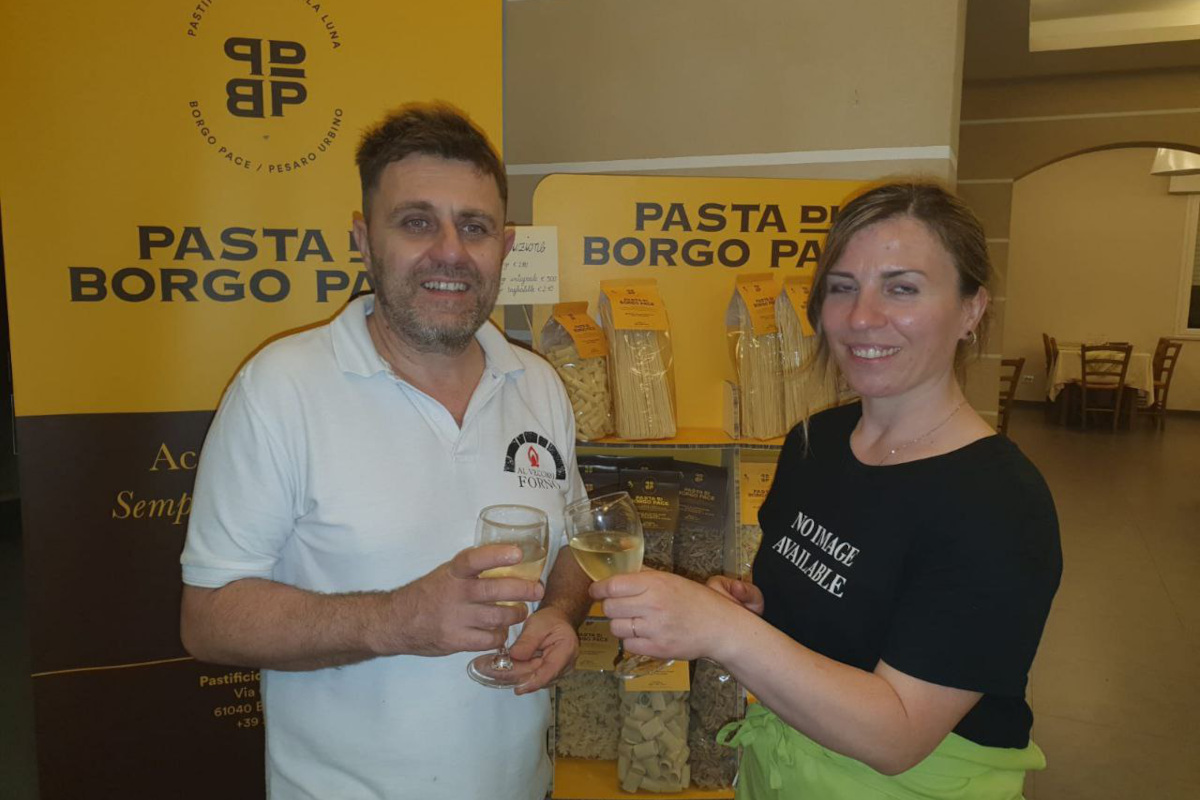 In Borgo Pace a particular recipe is prepared which, at the Ristorante Vecchio Forno, finds its maximum expression: the tagliatella with blackthorn mushroom.
We start from a classic egg noodle that is produced in the Borgo Pace pasta factory with bronze drawing. The architects of this tasty enterprise are two boys (Caterina and Gianpaolo), who then cook their dishes in the restaurant of the property.
I define this pasta as a zero centimeter production .
In fact, the grains, flours and the preparation of the pasta, as well as the presentation of the dishes all take place in a very small area that is Borgo Pace .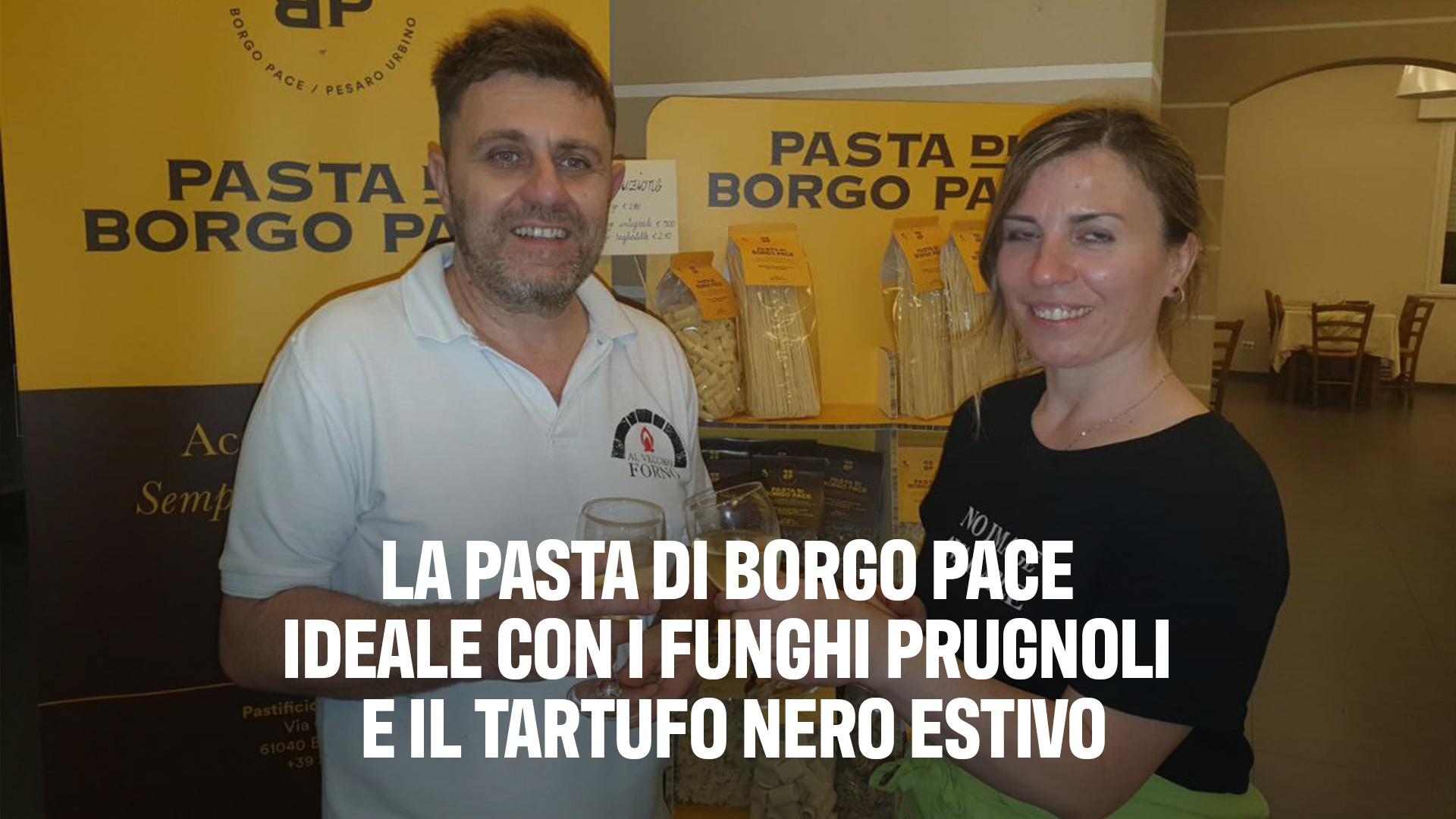 The recipe tagliatelle e prugnoli is the recipe that is extraordinary in the months of April, May and mid-June.
Once the blackthorn harvest is finished, the tagliatelle are dressed with the well-known black summer truffle
These artisan pastas are very fond of the combination with mushrooms and truffles, but in the more full-bodied versions such as the half pacchero it is advisable to combine a white Marchigiana sauce with a grated grana padano or local pecorino.
At the Vecchio Forno we always find an idea of ​​tradition in the kitchen and in the flavors; and a visit to Borgo Pace is always advisable for the beauty of the places and for the high gastronomy that in this land tells a centenary history.