Truffle Pils: the truffle dog breeds
Here are the best truffle dog breeds and, for the owner, some simple rules to follow to start an excellent training
by Rita Roselli
Have you ever wondered if your four-legged friend could become a future truffle dog ? How are animals trained to encourage them to find these culinary rarities? Certainly there are races that are born with the propensity to perform this task and for them training is a game that sometimes turns into a real job. It depends a lot on the owner, that is, we are talking about a professional quarryman or an enthusiast who practices it as a hobby, all this will greatly influence the training of the dog; also the environment in which the animal lives is important to make it pass with serenity a task that in any case involves a certain level of stress for the dog.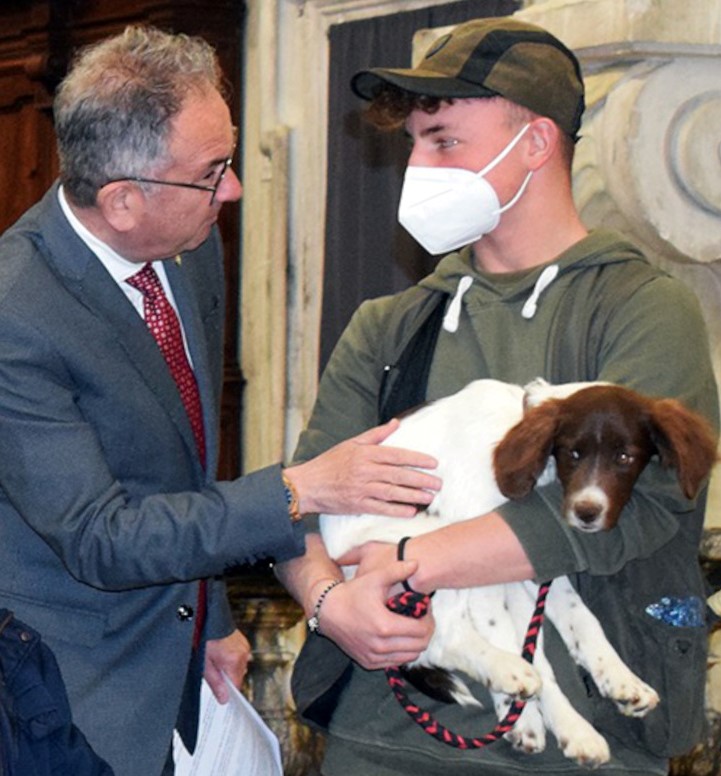 It is difficult, as they said, to state with certainty which are the breeds of truffle dogs because in theory any dog ​​with a developed sense of smell, little attraction for game in order to avoid distractions, good physical resistance, high concentration and obedience could be an excellent truffle dog. However, there are particular breeds that are more often used for their character and their natural inclination for this work. Let's see some of them together:
Lagotto romagnolo – a medium-small dog with a very developed sense of smell, in ancient times it was a retriever, born to work hard and is very affectionate
Pointer – a specimen of medium-sized hunting dog, very faithful and versatile, able to adapt easily to any situation
Bracco – is one of the most popular truffle dogs in its different breeds (Hungarian, Italian, German), has a very high sense of firmness and is also suitable for any type of hunting
Setter – like the bracco, the setter also comes in several varieties: English, Scottish, Irish. They are very energetic and active dogs with a sociable and playful character
Breton – is a very intelligent animal that therefore adapts to training, it needs to move a lot for its liveliness.
Even if you have not found your dog's breed in this short list, know that there are also many others that are perfectly suited to this task. There are also some general rules to follow if you decide to undertake this educational path with your furry friend ; first of all, the training of the truffle dog must be gradual, it is impossible to obtain immediate results, and it is also good to always associate it with the game and constantly try to strengthen the bond of trust and collaboration between dog and owner. Once the relationship is established, the animal will be willing to collaborate and learn, only if the dog has established a good bond will he learn more easily and quickly.