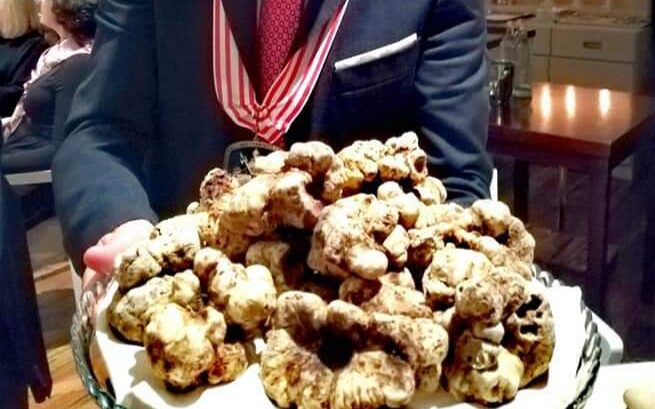 The dialogue with the institutions is open and we will sit authoritatively at the ministerial tables that count for offering our cultural, promotional and scientific contribution.
We will be present in the most important national and international trade fairs starting from Alba until the week of Italian cuisine, where we want the preciousness of the truffle to be a driving example of how healthy, true, clean and integral agriculture is able to produce income. and economy
THE MINISTRY: EDITORIAL
The Buongusto Pact was born with the Ministry of Agricultural Policies, with the commitment on our part to promote and narrate the Truffle Planet in Italy and in the world
The voice of the ministry: Direct line with the ministry and intervention by the Undersecretary with responsibility for truffles and wine: Gian Marco Centinaio, who will directly edit the editorial in all issues of the magazine
OBJECTIVES TO PURSUE:
The Italian truffle and wine supply chain
The culture of table service
An international action with cultural perception
Truffles and wine as a culture of made in Italy
The comunication
The catering
The elite of truffles and wine can be recognized in the Academy
Truffles and wine as winning brands of Made in Italy
The narration of truffles and wine in a restaurant
THE ADDED VALUE:
We identify a universal dish (the dish of perfection) and we give prestige, competence and added value to Italian catering in the world; that combines wine with the diamond of the kitchen: truffles are also a sensory, environmental and cultural appeal in an inseparable combination of the forest, nature and the table
THE MISSION:
Each region has its own truffle, each season has its specialty, every moment at the table is transformed into an emotion, and the catering starts again thanks to truffles and wine.
TRUFFLELAND and the value of Mother Earth Italy.
The specificity of giving modernity to Italy with the return of young people to agriculture, respecting the territory, the beauty of the places and also an agriculture that produces income for the completion of the Italian truffle supply chain: in all Italian regions where the planting of seedlings is inserted that embellish the morphology of the territory.
SKILLS: Between mystery and reality, between magic and cuisine, we will be able to make Italy loved through truffles.
We will put our heart, soul, competence and desire to narrate the beauty, but also to be useful to a sector in which all the links in the supply chain believe in it and that a scientific committee of truffle experts is finally born. relaunch it starting from Mother Earth, starting from the culture that is a symbol of naturalness, beauty and above all the identity of the territories.