The Council of Tocci and Crestini: always choose fresh truffles at the restaurant
Augusto Tocci and Pino Crestini tell us about the value of the summer truffle directly from a truffle ground in Badia Tedalda, planted about 40 years ago, when the two were directors of the truffle growing center of Sant'Angelo in Vado.
The tuber aestivum was not much considered until the 1980s, but today it has a great gastronomic and commercial interest, it has its own value in the kitchen and if ripe it is an excellent truffle; it doesn't cost much and is much better than chemistry. Its season can also continue until November, then it takes the name of uncinatum as indicated by Gérard Chevalier: great French maitre du truffe.
The uncinatum is a summer truffle that ripens in autumn and when you break it it has a color very close to chocolate.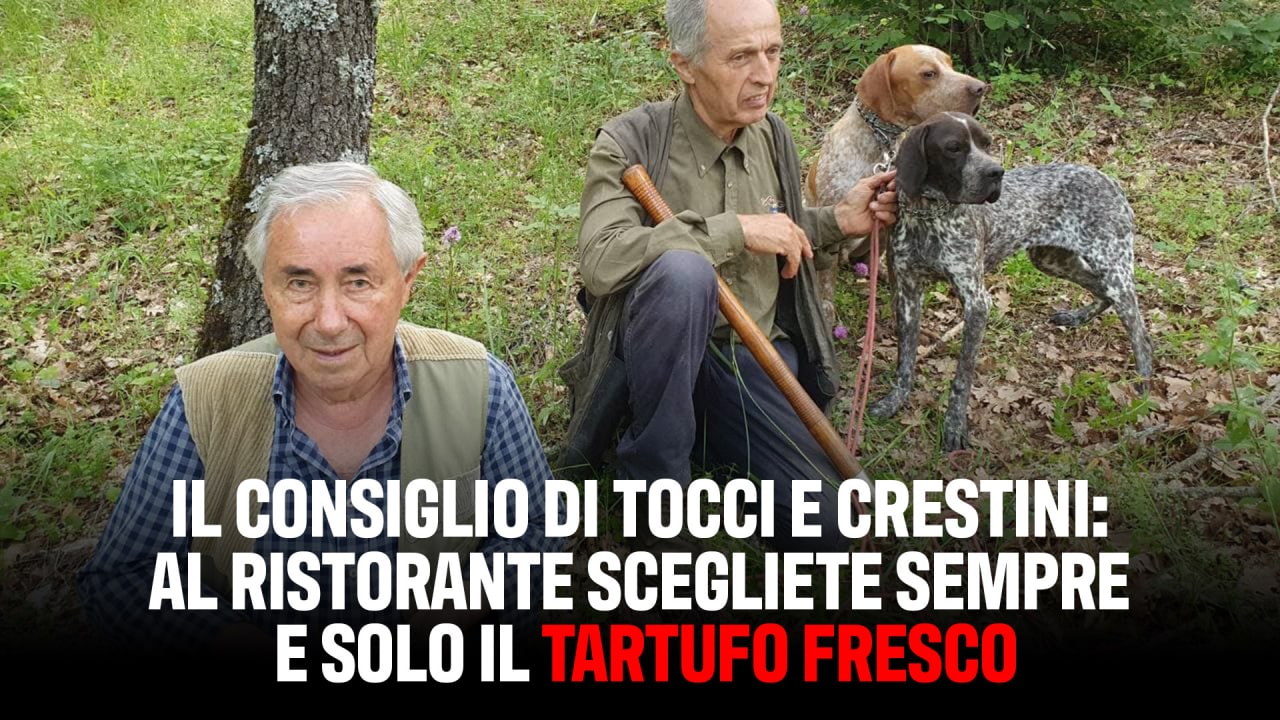 Generally with the tuber aestivum and the bianchetto young truffle dogs are prepared; the puppies who are preparing to extract the first simpler examples of truffles.
Tocci and Crestini are certainly two illustrious academic professionals of the truffle, who have always told the story of the true and sincere truffle all year round and certainly not some "filth" that some restaurants offer. Both represent the historicity and the refined research of the Truffle Academy in the world, from the forest to the great cuisine.