Fassona tartare cut with a knife: is it ideal with white truffles or does a myth fall into place?
Returning from Alba after having carried out prestigious high-profile academic engagements and having tasted magnificent dishes with truffles, accompanied by great wines not only from Piedmont but certainly of great national extraction, does a reflection come spontaneously to me?
But is the Fassona tartare cut the knife ideal with white truffles or does a myth fall into place?
Essentially, the prized white truffle loves warm bases from animal fats: therefore cheeses, fondues, certainly filled pasta or egg pasta but also thick preparations where the hot preparation enhances the intense aromatic notes of the truffle, considering the volatility of the aromas of the magnatum.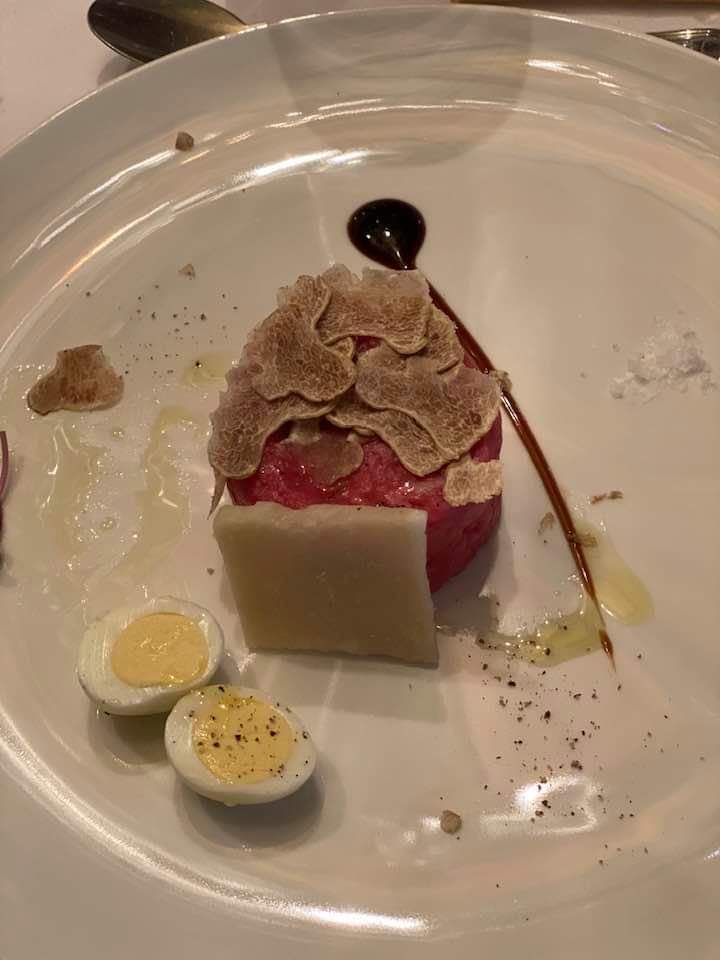 And then on a fassona with a knife I can perceive all those aromas, albeit of an idyllic meat but without warm bases that support it.
My question is: does a myth fall or do you agree that it is still a Piedmontese dish appreciated by everyone?
But a reflection must be made: the cold bases and the raw material itself, are not always suitable with the white truffle which instead in the warm bases emanates all its olfactory spectrum which is then its great characteristic of unique sensation.
The question is: would you like to try the fassona tartare with a knife, perhaps helped by a base of velvets, rather than fondues and then add the white truffle? Or would you like to try the novelty: use black truffle mixed with a drizzle of extra virgin olive oil or are you and remain traditional and want it as it is, not seasoned but with the white truffle on top and favor meat as a raw material of great origin?
To you the choice!
Good tasting