The cities of the truffle: Bagnoli Irpino in Campania and the Nero di Bagnoli
Places dedicated to truffles; true and unique repositories of environmental, tourist and good living values, told by the Director of the Le città del tartufo Association, Antonella Brancadoro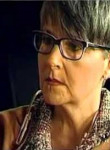 The exploitation of the Mesenteric truffle is linked from a historical, cultural and social point of view to the territory of Bagnoli Irpino, so much so that the Tuber Mesentericum Vittad is also known as Nero di Bagnoli Irpino. It is in fact the only municipality of the National City of Truffle Association that celebrates this species of underground mushroom. In fact, every year, in the last weekend of October, the Black Truffle Exhibition of Bagnoli Irpino and Chestnut takes place. It is consolidated nationally as a gastronomic event that also gets acclaim abroad with the presence of Swiss, German and American tourists. Over the three to four days of the event, there were numbers of 150,000 visitors, with more than 200 stands, shows and craft exhibitions.
Today Bagnoli is known for the Laceno lake, annexed to its territory, for the production of the Black Truffle of Bagnoli Irpino and of the Chestnut. Bagnoli Irpino was born close to the Picentini Mountains, not far from Montella. The highest peaks that belong to the municipal area are Monte Cervialto (1810 meters), Rajamagra and Monte Cervarolo. The Laceno plateau is located between the latter; on the plain there is a lake of karst origin, the Caliendo Caves and small springs that feed the municipal aqueduct.
The town of Bagnoli Irpino is part of the historical region of Sannio Hirpino, when around the year 1000 BC the Samnites Hirpini arrived at the sources of the Calore under the guidance of the Hirpus (Wolf). With the conquest of Sannio by the Romans and its dismemberment, the town was reborn under the dominion of the Lombards and their castle around the year 870. The arrival of the Normans, around the year 1000, served to recompose the town , uniting all its farmhouses. In 1450 the arrival of the Cavaniglia, who bought the county of Montella, gave the town a new impetus not only in craftsmanship, the famous Bagnoli silk, but also in the arts.
Truffle festivals that are celebrated every year:
Summer Truffle Market Exhibition (Scorzone) / Festival of Pecorino Bagnolese and typical products of Laceno: weekend between May-June.
Preview "Waiting for the Festival": Penultimate weekend of October.
Black Truffle Market Exhibition of Bagnoli and typical products / Chestnut and Truffle Festival: Last weekend in October.
Typical local dishes:
Pasta with Bagnoli black truffle
Bagnolese Truffle Salad
Sack of the brigand
Bagnoli black truffle liqueur
Visit: http://www.cittadeltartufo.com/