In Polignano the first Junior Truffle Ambassador of Italy was elected: Rebecca Paciullo
The first edition of Junior Truffle Ambassador ended with Rebecca Paciullo's victory. For the winner, an internship in the Urbani Tartufi company.
Rebecca Paciullo is a very promising girl who has understood the values of the truffle and its aristocracy, her not wanting to be intrusive supporting actors and her being a leading actor in the dishes, where even the wine must woo the truffle and make it even more sensual.
We witnessed a show of colors, aromas and flavors, a great moment of confrontation that brought together the best youth experiences in the kitchen, promising a truly golden future for these guys; given that many of them will represent the new kitchens of the future and above all the beauty of Italianity at the table, where the fish of Puglia and the Italian truffle will be absolutely dominant in Italy and in the world.
Two appetizers, three first courses, four second courses and two desserts, were the competing dishes that really showed the great versatility of the uncinatum truffle, waiting for the precious blacks and waiting for better years for the magnatum.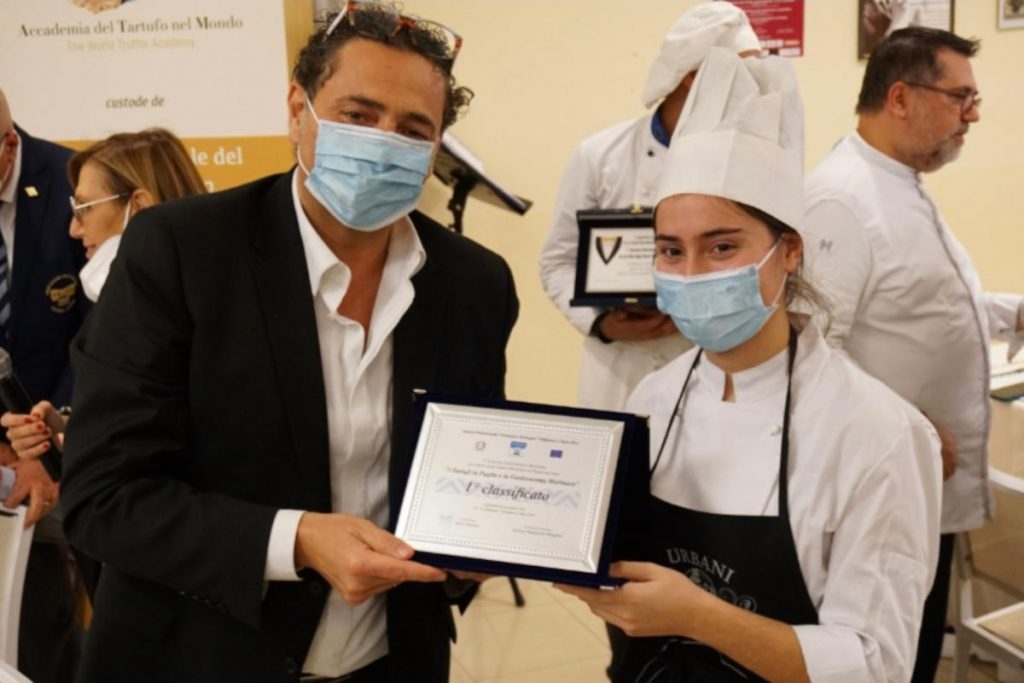 It was an intense, full competition, full of meanings and great emotional, cultural and sensorial impacts.
The organization of all the Polignano hotels is magnificent but above all a very clear and clear message has come out: the new Italian restaurant needs these challenges to improve the kids and put them in a healthy competition with each other, to make them become the leader of tomorrow in an ever-evolving Italian cuisine, with a great desire to make room for the best raw materials that are certainly not lacking in Puglia.