La Narrazione del tartufo vale oro, spetta agli esperti manifestarla al mondo
Narration cannot be learned, your heart dictates it to you and shows you how to get it out, caress, glaze and enjoy it with friends who are able to perceive it. The truffle is a culturally exclusive world and not within everyone's reach
The ceremonial of the truffle is an aristocratic value and the truffle must be served in white gloves. A large restricted scientific committee is being born, composed of the best: great expert storytellers and fine professionals, the best able to frame the world of the Italian truffle and narrate it in the world.
In this context, the Academy of Truffles in the world, through the skills and the narration of combinations and combinations between the kitchen and the cellar, brings its own innate depth and sent message.
The world of truffles requires courage, competence and creativity, if this is missing, you don't go anywhere, you need to have foresight, you need to have skills and be truly up to the challenges without fear and jealousy.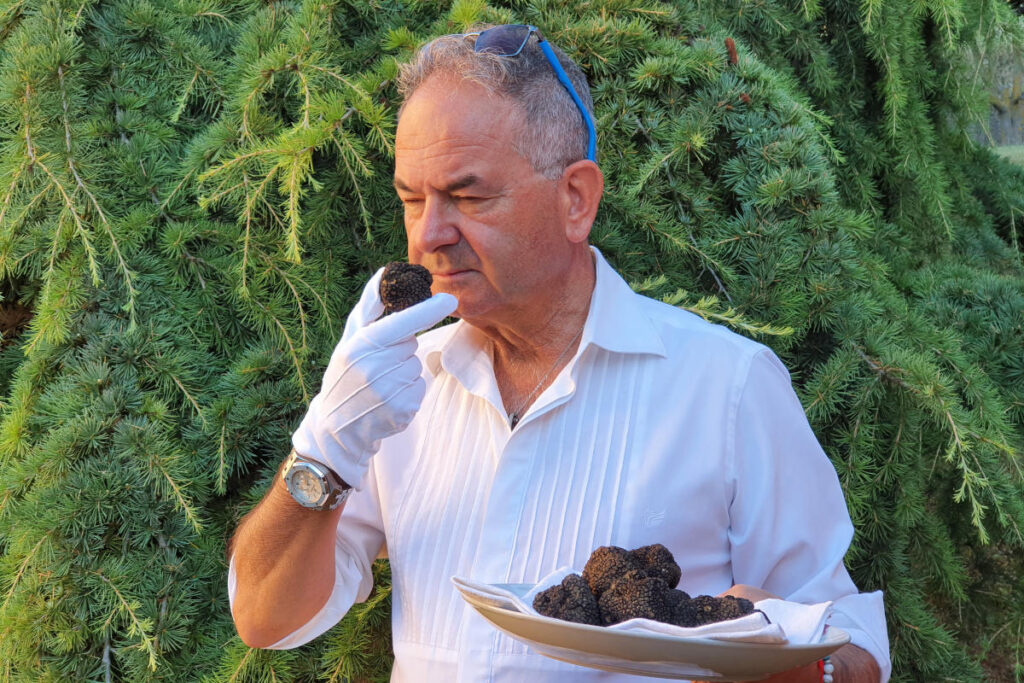 We need noble cultural profiles, well-trained and experienced people in the world of truffles and endowed with great experience; only in this way can the beauty of the Italian truffle planet be told and with these figures it is possible to create a large scientific committee with the presence of the best.
The main objectives are: to provide free information, pure journalism and major events, with the ability to amiably influence the consumption of truffles; focus on the enhancement of the truffle heritage, its international promotion and a narrative that is the result of spontaneous intellectual honesty. We need the ability to create new proposals in the kitchen with new jobs in the dining room (I am thinking of the Truffle sommelier) with an added value that is the combination of truffles and wine together with the story of an Italian dream called truffle.
We will have to go to Expo Dubai with this claim: from a humble spore a diamond is born from a grape a brilliant nectar.