An excellent white truffle is spontaneously produced in the Mantuan Oltrepò
Giuseppe Cristini, director of the Accademia del Tartufo nel Mondo, meets Marco Fincatti, chef of the Corte Matilde restaurant in Pieve di Coriano, who presented his dish: Mantuan pumpkin tortelli with the prized white truffle of his lands.
Mantuan pumpkin tortelli with white truffle is a dish of great simplicity but of notable aristocracy; the pumpkin tortello is the symbolic dish of this land, where the pumpkin has always been cultivated and here we can find the best in Italy.
In this land there is also a truffle route that makes the combination of pumpkin and truffles perfect.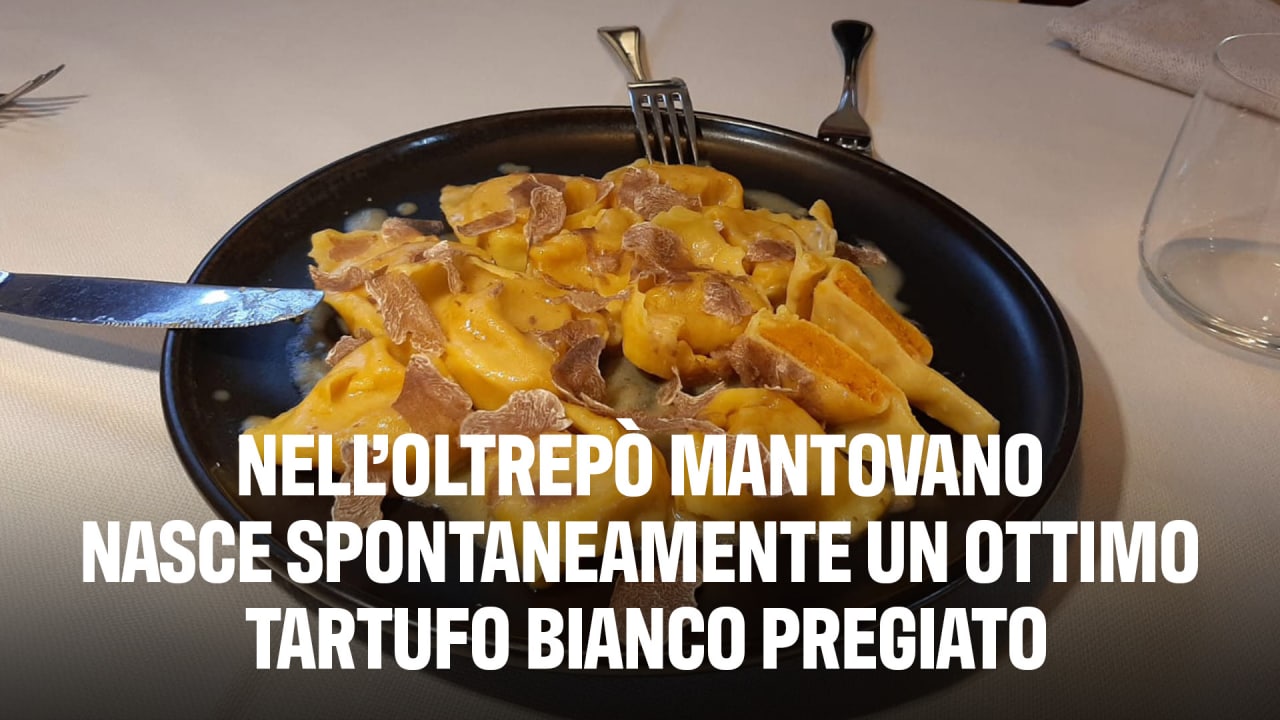 The tortello is made with Mantuan pumpkin, Grana Padano dei Prati Stabili (hay selection) a little mustard, nutmeg and a thick handmade pasta, such as to give a very high-quality tortello.
Marco loves a cuisine of complex simplicity, where tastes are clear and separate; where to feel good pumpkin, truffles and pasta without any chemical presence. The cuisine must be good immediately but also afterwards: immediately because it satisfies the gustatory moment and afterwards because it allows me a light digestion. The truffle is a natural product of the earth and if cooked in the simplest way possible, we can create a masterpiece dish.