The pioneers of the truffle: Don Giovanni Balsamini
One of the first famous people who pushed for the enhancement of the truffle is certainly Don Giovanni Balsamini. We know better his vocation for the truffle
It was in the 70s / 80s when Amintore Fanfani Minister of Foreign Affairs made one of his usual visits to Sant'Angelo in Vado (PS) where, among other things, he met his most sincere and affectionate sympathizer ever: Don Giovanni Balsamini. He was the priest whom some called with a nice phrase "the black mayor" to distinguish him from his inseparable school and life partner Giuseppe Pasquini who was instead the historical "white mayor" of this locality. The color certainly attributable to the party in which he was active.
Don Giovanni had an unbridled sympathy for Fanfani and not without reason because when he needed help for his villagers he always resorted to the powerful parliamentarian and in this way he obtained what he required.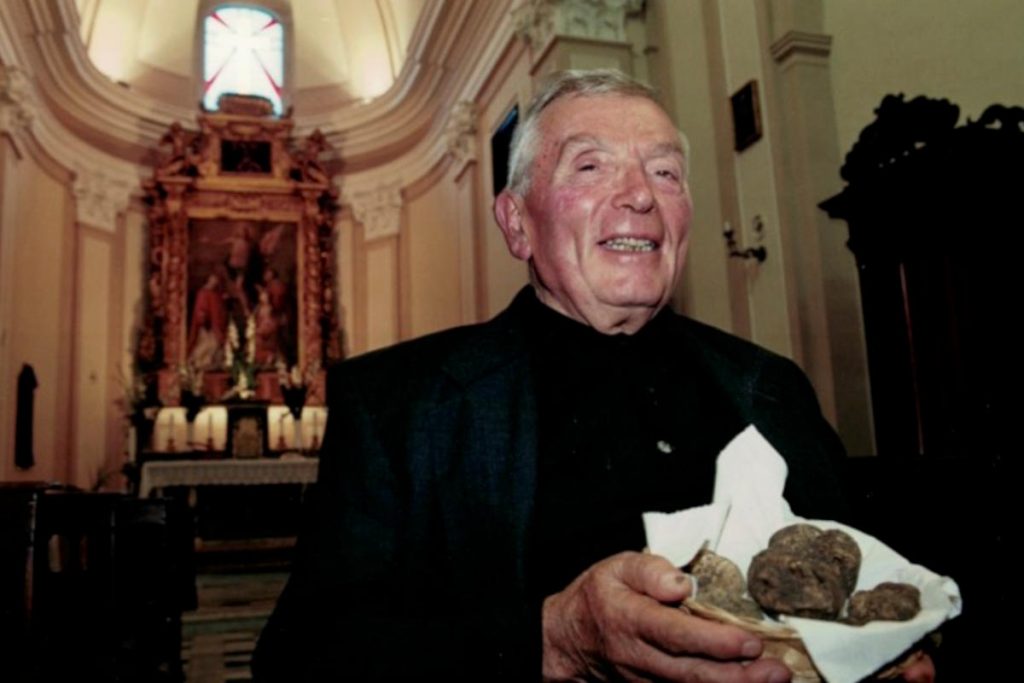 The prelate, always sure that the truffle was a very important promotional vehicle for his land, asked Fanfani for help to make Sant'Angelo in Vado important in the world precisely for this precious fruit which in this Pesaro hinterland was also found in abundance. Fanfani's response was immediate: "Get in touch with the new Experimental Institute for Forestry in Arezzo which, among other things, is one of my creations".
This is where my story about truffles begins because, as a young scientific researcher of this institution, I had the task of taking an interest in it and in fact I met this strange and determined priest who knew more about truffles than the devil. Friends immediately and both convinced fanfanians and fanatics we also took advantage of the favorable combination of the Minister of Agriculture of the time Giuseppe Bartolomei who encouraged us to invent and build the Truffle Research Center of Sant'Angelo in Vado which became a peripheral section of the Institute Experimental for Forestry both dependent on the Ministry.
But Don Giovanni had already been interested in this topic for some time and his knowledge, especially those of the journalistic world, was considerable and soon the Research Center became very popular and in the public domain. After all, it was a new thing that was of great interest to the world of agriculture, catering, tourism and so on.
It is clear that my very close friendship with this combative and strong-willed priest bore remarkable results also because his action towards the world of the media was greatly strengthened since he could boast an extraordinary primacy, namely that of having obtained for his territory one scientific and applied research tool that was envied by all.