The autumn issue of the Truffle Academy in the World is out: the official magazine of the Italian truffle. The magazine published by the truffle academy in the world is available in print and digital form.
Whoever makes high and noble information and is responsible for the official magazine of the Italian truffle must communicate and narrate it to the world.
After Rome, where we told the world about the World Premiere of the white truffle season, we move to Sant'Angelo in Vado to honor a "Truffle Pioneer" Don Giovanni Balsamini.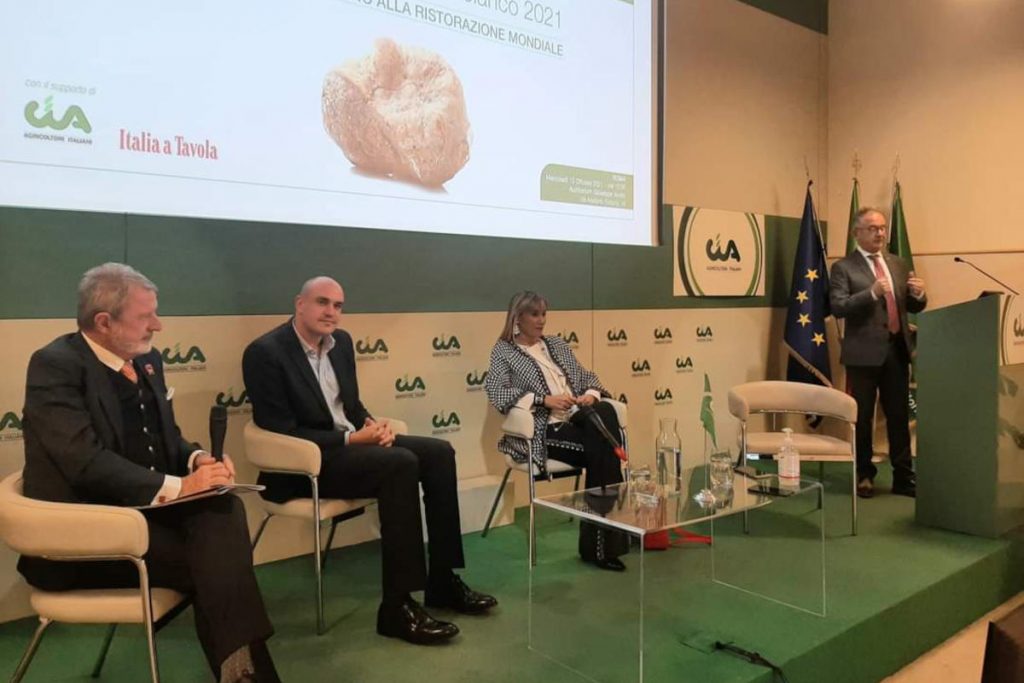 A truffle icon, a pioneer, a truffle artist in the Marche, but I would say in Italy and in the world. Through his culture, wisdom, art and spirituality he has managed to make the Italian truffle loved in the world, together with Sant'Angelo in Vado.
In mid-November we will be in Alba in the Monforte site, where we will overturn the knowledge of the truffle, therefore the Academic College of the best truffle experts will be born; together with the French we will discuss and create "The truffle platform, with an intense work agenda that will last over the years".
Each time we will prepare a mother report on the state of the Italian and European truffle to tell the present and the future of the noble nuggets: since protecting and safeguarding the truffle means safeguarding our life.
We will also dedicate part of this autumn and winter season to young people: at the end of November we will be in Polignano a Mare in the beautiful Puglia, where many hotel establishments will try to combine an Italian must in the world: the fish that courts the truffle in combination with the big ones. Apulian wines, and here too the project is pioneering and fascinating.
This project was born in Puglia, but wants to embrace all the regions of Southern Italy that through fish and truffles want to tell the whole world a message of cultural, tourist and food and wine appeal.
And then Dubai, where we will take the rich emirs by the throat. Here we will play our international cards and we will be ready to confront the world restaurant of truffles, where through our culture, our narration, the suggestion of the truffle story we will make Italy loved. Since when you talk about truffles, you are talking about Italy.